UpGuard's vendor risk module is used by a wide range of organizations, however, that doesn't mean it's right for everyone.
Security teams/CISOs across the world see Risk Ledger as a market leader in enabling them to gain a real-time, comprehensive understanding of their third-party security.
Price
UpGuard makes scaling your vendor management process extremely expensive. If you want to have more than 150 vendors or 6 users on the platform you will have to use their corporate package which costs $83,999 a year.
With Risk Ledger, you pay one yearly fee and in return receive validated, accurate information available for the fraction of the price per supplier.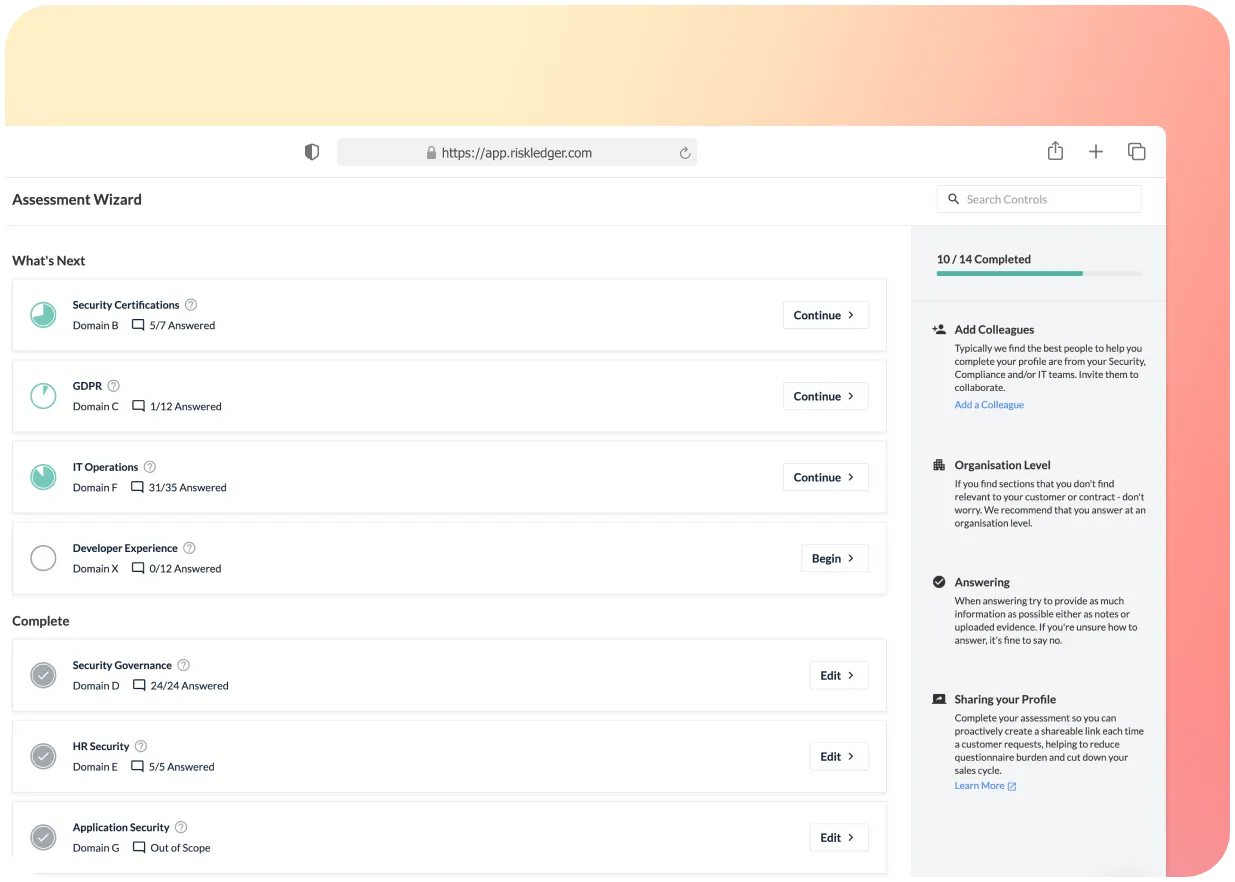 Onboarding
You can connect to your supplier base in 5 minutes. Risk Ledger works like a social network for security, simply open the app and quickly connect to the 3000+ organisations that are already on our system to see their internal security. Last quarter we had over 80% of our suppliers actively using the platform.
Supplier not using Risk Ledger? Put in the email address of your main contact and we'll do the rest, it takes us on average 10 working days to onboard a supplier!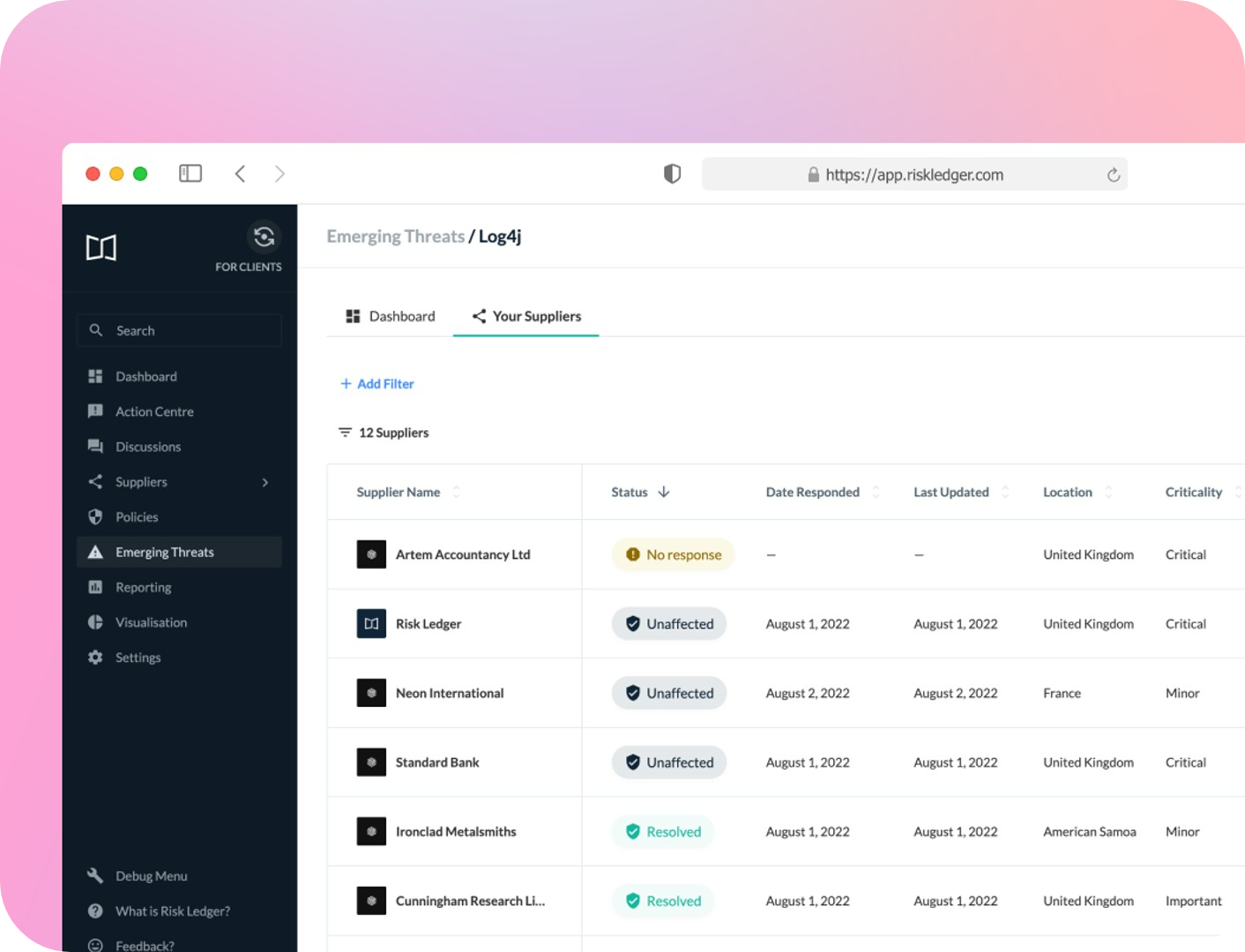 Ability to visualise beyond third parties
You've got suppliers. Your suppliers also have suppliers as well as other clients. Our network visualisation graph automatically maps the connections across your third parties, fourth parties and nth parties.
Use Risk Ledger to map out your extended supply chain connections and effortlessly identify and mitigate concentration risks in real-time.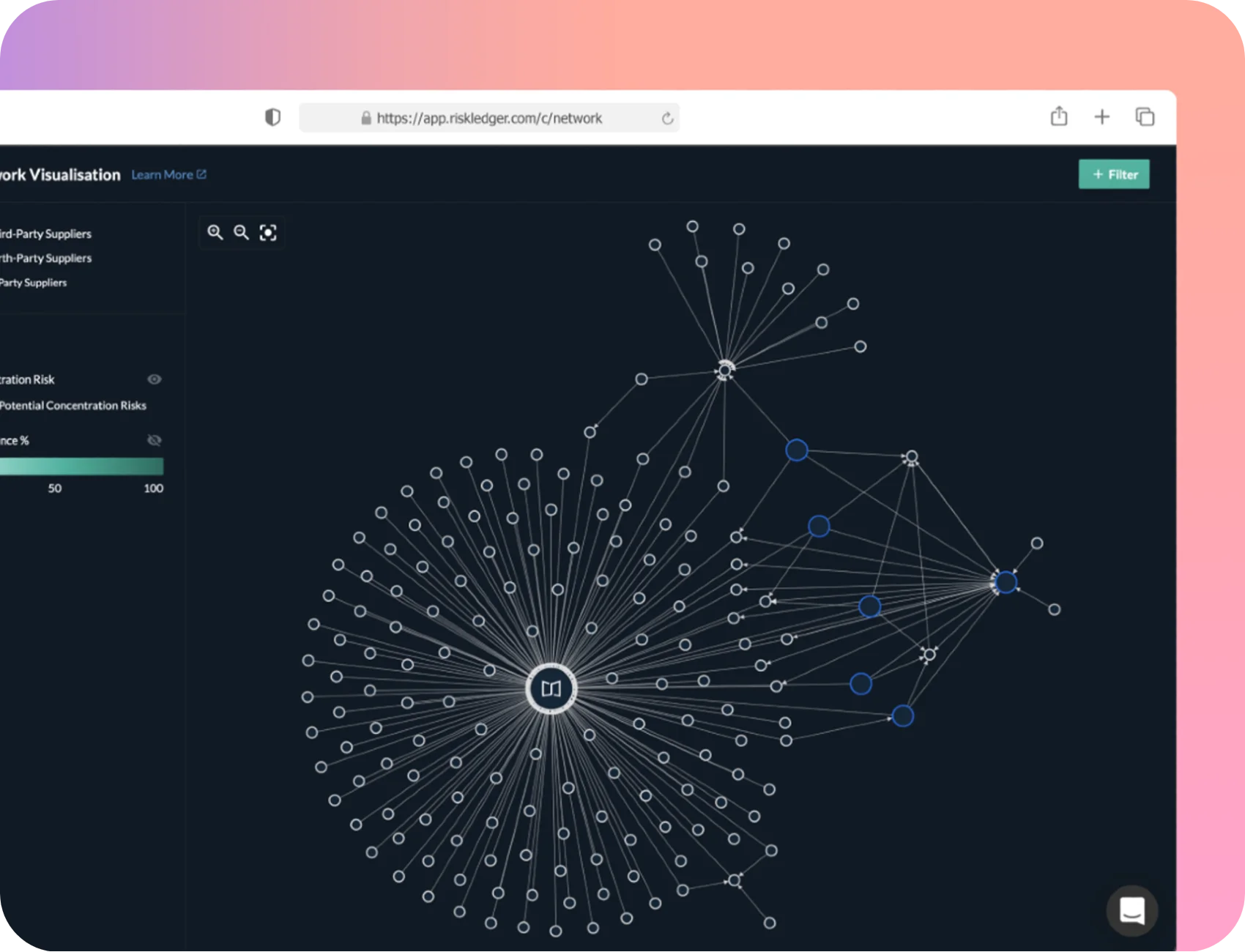 Communicate and remediate in real-time
The static nature of UpGuard means that following up with queries or remediating an ongoing situation becomes incredibly difficult.
If you have a question about anything to do with your suppliers' security all you have to do is open the discussion panel and leave your question. Your query will be sent directly to the person responsible.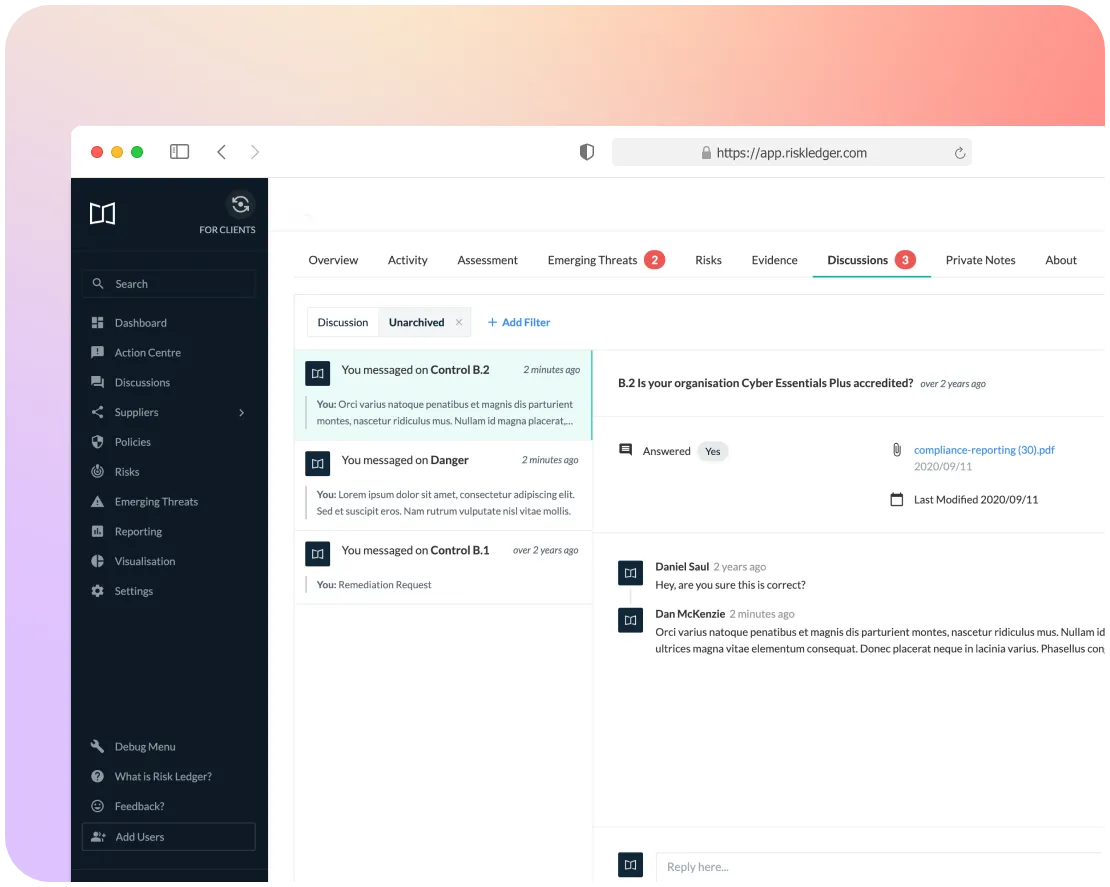 Prioritise the data that's important to you
UpGuard's scanning tool brings back a lot of lots of information, but how much of it is useful to you? Our framework for supplier risk assessments is the standard you need. Mouldable to your risk appetite, covering all the cybersecurity criteria organisations care about globally.
In addition, utilise our emerging threats module to understand how your suppliers are reacting to global cyber security threats in real time.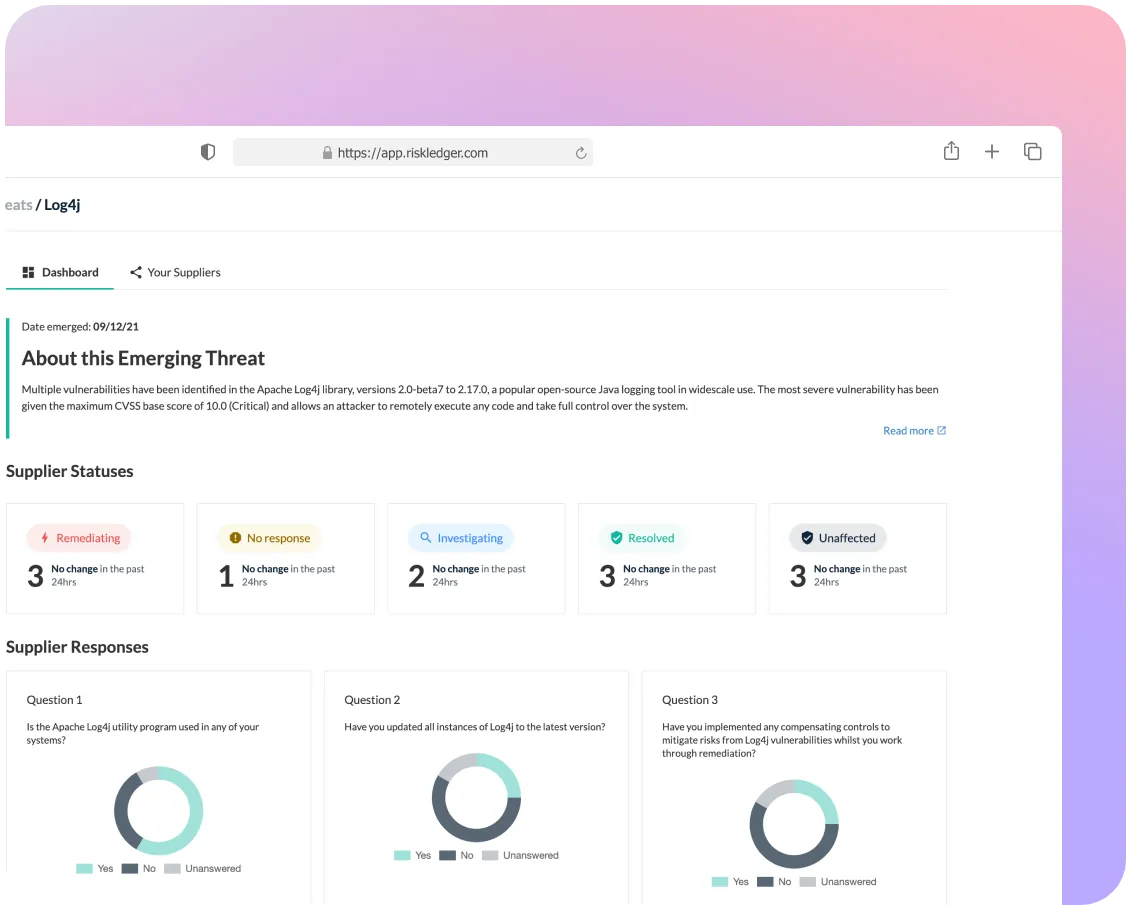 Book your free trial
We're so confident in our ability to deliver the best Third Party Risk Management experience that we're willing to let you try the platform for free. Sign up for your free trial now: